August 16, 2016
Background:
Terry Tempest Williams, an anti-progress, keep-it-in-the-ground environmentalist, has authored several books singing the praises of centralized control of public lands by the federal government. She thrilled her extremist friends in Southern Utah earlier this year when she (illegally) attempted to buy up oil and gas leases at a Bureau of Land Management auction to prevent the development of energy resources in the region. Williams is a hypocritical old greenie, who uses fossil fuels as much, possibly more, as the rest of us. She is also a radical who envisions all public lands in the West locked up forever in national parks, monuments, conservation and wilderness areas, under the control of agencies headquartered in Washington D.C.
As written by Stella
I've taken the following excerpts from a letter sent by Terry Tempest Williams to the Secretary of Interior, Sally Jewell, on December 21, 2014. Ms. Williams includes this letter in her recently released book, "The Hour of Land."
If you wonder where the idea for yet another massive national monument in southern Utah was hatched, the following excerpt tells exactly what happened, and who was behind the scheme that set Bears Ears into motion. Environmental extremists, with the help of a former National Park Service superintendent who, during his tenure was hell-bent on expanding Canyonlands National Park, deceived an honest and genuine Navajo medicine man. They hijacked his vision–as well as tribal entities with ties to this area–under the false pretense that members of those tribes "could" be given roles managing a national monument, should it be realized.
Williams' letter to Secretary Jewell starts out, "Dear Sally", and then goes into quite a bit of literary prose before getting to some salient information as follows:
In November, fifteen students gathered in our living room with Jonah Yellowman, a Navajo-Dine spiritual leader from Monument Valley.

He shared with us how he became a medicine person, how the ashes spoke to him, how if one holds a crystal up to the stars for guidance and then peers back into the ashes, one can see into the soul of the person in need.. He went into great details about these matters of the spirit. One of the students, a bit uncomfortable, asked Jonah why he was sharing this personal knowledge. "It is time," Jonah said.

A few weeks later, the Saturday after Thanksgiving to be exact, Brooke and I had a dinner party for twelve. Jonah Yellowman sat at the head of the table. To his right was Scott Groene from the Southern Utah Wilderness Alliance, to his left was Bill Hedden from the Grand Canyon Trust.

The rest of the table looked like this: Gavin Noyes from Dine Bikeyah was seated next to Scott Groene. Next to Gavin was Walt Dabney, former superintendent of Canyonlands National Park, with his wife and daughter. I sat at the other end of the table facing Jonah, with Walt on my left and Josh Ewing from Friends of Cedar Mesa to my right, Eleanor Bliss, our neighbor who also works for the Grand Canon Trust, sat next to Josh. Sue Bellagamba from the Nature Conservancy and advocate for the Dugout Ranch sat next to Eleanor. Brooke Williams sat between Bill Hedden and Sue. Heidi Redd from the Dugout Ranch and San Juan County Commissioner Bruce Adams sent their regrets due to travel and illness.

After dinner, maps were laid out on the living room table. Four maps became close to one map. What we quickly recognized was that we all wanted the same thing and that the boundaries we had drawn separately were closer together than anyone knew once we gathered around one common table of concern."

Scott Groene from the Southern Utah Wilderness Alliance asked Jonah how he felt about the north boundary being extended up through Canyonlands. "The more land the better", Jonah said. "We are with you."

It was a transformative moment for the Utah conservation community and its leadership.

And so, Madame Secretary, to have the Navajo contingency travel to Washington to share their vision of the Dine Bikeyah, now known as the Bears Ears proposal, which is increasingly a shared vision not only within the Utah conservation community, but most importantly among the Indian communities within the American Southwest, Hopis and Utes among them, was a landmark moment. To have them leave knowing the United States secretary of interior counseled them not to work with the Southern Utah Wilderness Alliance, was more than disheartening, it was an unexpected fracture line being drawn in the sand by Washington. The Navajo leadership returned home with a perceived directive from the Department of the Interior to disengage from a local, collaborative vision.

I would ask for your support in this united effort-not your disparagement.

People within the environmental community in Washington write off Utah as an impossibility and too often see SUWA as an impediment rather than an advocate for protecting America's red rock wilderness.

Please join us, Secretary Jewell. This conjoined map led by a native vision that could lead to tribal governance within a national monument for the first time in history has the makings of a magnificent moment not only in the beating heart of America's red rock desert, but within the National Park Service. A revolutionary moment. A moment of healing grace.

I look forward to continuing this conversation.
Respectfully yours,
Terry Tempest Williams"
Environmentalist gang pushing for Bears Ears
Scott Groene–Southern Utah Wilderness Alliance
Bill Hedden–Grand Canyon Trust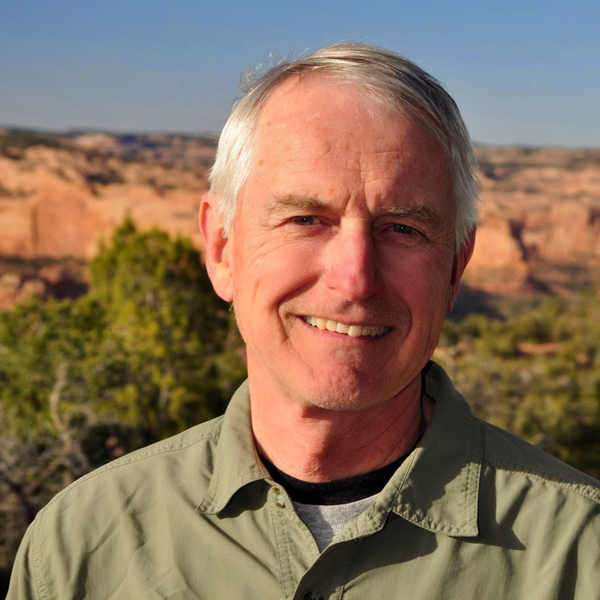 Eleanor Bliss–Grand Canon Trust
Gavin Noyes–Dine Bikeyah
Walt Dabney, former superintendent of Canyonlands National Park
Josh Ewing–Friends of Cedar Mesa
Sue Bellagamba–Nature Conservancy
T.T. Williams–Keep it in the Ground
Sally Jewell–Interior Secretary
Posted by Reagangirl.com 8/16/16