Given the expense, delay the implementation until the courts decide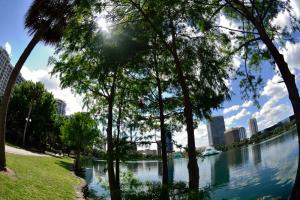 While the final Clean Power  Plan was meant to clarify the new regulations of the electrical grid, it has several things that can be quibbled with besides the 1,500-plus pages. Ultimately, the thorniest issue is the question of the constitutional right of the EPA, or for that matter any federal agency, to impose federal mandates on the electrical grid where none existed before. That said, the fact 16 states, a full third of the 48 states effected, have asked the EPA to voluntarily stay implementation of the final CPP regulations until the constitutional litigation over the rule is resolved.
In addition, there are several flaws in the details of the final EPA plan. First, the EPA has given no guidance as to what changes it has made to the CPP to derive its final form; second, the medical evidence supporting the indirect health benefits remains scanty; third, the choices of computational methodologies underpinning the whole plan are still very opaque and seemingly arbitrary; fourth, the final rules are very divisive as they pit many groups, states and regions against each other; and finally, because the legal justification for Clean Power Plan remains unresolved, it has and will create a massive financial and jurisdictional uncertainty.
Certainly, it is understandable that many people and groups have been frustrated by the lack of a concrete national energy plan, which makes them more receptive to any federal entity finally attempting to bring order to the chaos of the "cooperative federalism," which includes a large and diverse groups of interests and responsibilities. The electrical grid is a remarkably complex organism, which includes tens of trillions of dollars in assets and millions of often highly trained individuals.
That said, one can't help wondering why the EPA didn't provide a primer that included all the major changes it made from the June 2, 2014 plan to finished plan of August 3, 2015, because as Brian Potts put it, "Virtually everything is difference." Highlighting the changes certainly would have added more transparency to a very complex new document.
In particular, the EPA should provide a more direct and detailed explanation of the indirect health benefits it continues to cite. In fact, it would be interesting for the EPA to provide statistical information on the number of asthma attacks, premature deaths and other related negative human effects, since June 2, 2014. Or, the EPA might document the indirect health harm done while waiting for implementation of the Clean Power Plan.
There is an old saying that "if one tortures the facts long enough, they will confess to anything." In other words, why did the EPA change their various models, theories and numbers to derive its new plan? Are all of the computations comprised of cherry picking information or is there a deeper set of facts and information that infused the plan's methodology?