June 4, 2016
Feds: Former BLM chief probed in Nevada land deal
By KEN RITTER
as published by Capital Press
LAS VEGAS (AP) — A former Bureau of Land Management chief in Nevada stood to gain, but didn't, from a 2011 land deal involving the city of Henderson and a Texas developer who promised a stadium and sports arena complex outside Las Vegas, according to a government oversight report.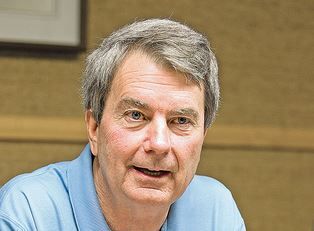 The stadium proposal was scuttled amid accusations by Henderson officials that they'd been misled and that developer Christopher Milam really wanted to sell the land to homebuilders.
Former BLM Director Robert "Bob" Abbey and his business associate, former bureau official Mike Ford, pointed Wednesday to the U.S. Department of the Interior inspector general's findings that they never received a $528,000 payment to their consulting firm. The report still must be reviewed by Interior Secretary Sally Jewel.
Abbey called the report "terribly flawed," speculative, and "void of relevant facts that might lead one to reach the conclusion they highlighted."
Abbey headed the BLM in Nevada from 1997 to 2005 before leaving to form a consulting firm with Ford. Abbey stepped away from the company to return to the BLM as national chief from 2009 to 2012.
He denied any involvement or communications with bureau employees who appraised or approved the 480 acres for sale before Milam bought it for $10.56 million in 2012. Abbey said his contacts with Ford were as friends, not about land deals.
"While this report will no doubt lead some to have doubts," Abbey said in an email statement, "the people who have worked closely with me over the past three decades will know I would not have done what I am accused of doing."
Ford, who served as a consultant to Milam and Henderson, said that after more than 3 years of scrutiny and "baseless attacks" he has moved on.
"Bob did not benefit personally or professionally," Ford said. "This fact was clearly affirmed by the FBI and the (U.S. attorney's office) as a result of the extensive review they conducted."
The report, made public Tuesday, faulted an unnamed bureau realty specialist in Nevada for sharing documents with Ford ahead of the sale.
"Her actions appeared to violate federal regulations that prohibit preferential treatment and the improper use of nonpublic information," the report said.
But it said the U.S. attorney in Nevada declined last September to prosecute anyone based on the findings.
A spokeswoman for U.S. Attorney Daniel Bogden said Wednesday that Justice Department rules prohibit commenting unless someone is charged with a crime.
The Interior Department said the report identified "completely unacceptable" ethics violations.
"Appropriate disciplinary action will be taken against the individual who is still an employee with the BLM," department spokeswoman Amanda Degroff said in a statement that didn't identify the employee or the discipline.
U.S. Rep. Louie Gohmert, chairman of the congressional oversight and investigations committee, complained in a letter to the head of the investigation about a "pattern of evasion" by Interior Department officials called to account for "ethical lapses and violations of federal law."
"Evasive answers designed to mask the truth are in and of themselves dishonest and further evidence of a major problem," said Gohmert, R-Texas, said.
The probe found no evidence that Milam planned to "flip" the property just south of Las Vegas and Henderson and sell it to homebuilders, according to the report.
"This really is a complete vindication of Chris Milam," Milam's attorney, Terry Coffing, said of the 13-page document.
Coffing said the recent opening of the 20,000-seat T-Mobile Arena on the Las Vegas Strip and ongoing public discussion about building a 65,000-seat stadium showed the need for the sports facilities that Milam proposed.
"No one violated the law at any level," Coffing said. "At best, the report points out what I think are petty complaints against Ford and Abbey for pushing a project that they though would be good for a community."
Reposted by Reagangirl.com  6/4/16